Here it is, lovelies!
The first book in the Trinity series, Love Challenged, is available for your reading pleasure!
You can get it here.
And because I can, here once again is the beautiful Peter Vanguard cover: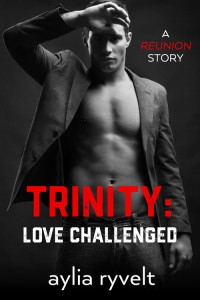 Mmm. Isn't he lovely?
While technically its own series, this book is a spin-off of the Reunion books. Peter was a minor character in them, and once the story was finished, I hear this gorgeous British voice say, "Pardon me…."
Thus, Peter's story was told. There's more in the works, but I can't give you a solid time frame. Summer is a busy time here, but I'm hoping to have the next installment out for you by Halloween. For now, enjoy!
Kisses!