Part One – Love Challenged
Available here.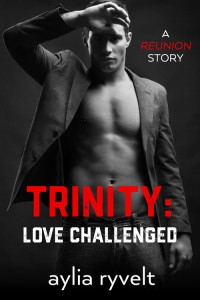 Peter Vanguard thought everything was going well with his most recent girlfriend, Joanna. When he met her and T.J. Magnusson coming out of her art shop, he didn't think anything of it. It wasn't until an usual phone call a few days later that things were made crystal clear.
Or so he thought.
With more questions than answers, Peter confronts Joanna with everything he heard, and thought he heard. What's more, he wants to be involved this time. Intimately.