Part Three of In The Service of Desire is LIVE and ready for your viewing pleasure!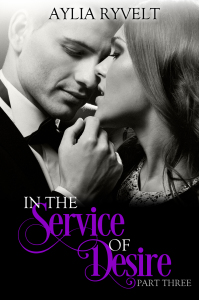 For those who have been following along with James' exploits, the final part of his story is finally here!
Now, as a special treat for those who aren't familiar with James yet, I've made Part One available for free to celebrate the release of the conclusion, and Part Two is only $0.99!
Happy reading, everyone!
Kisses!