Look! James is back! Well, partly.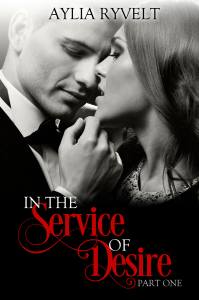 I decided to publish the novel in three parts as a serial, with each part coming out on the 12th of the month.
Part One is available now (I know it's a little early, but it was ready to go and I couldn't wait any more!). You can buy it here. Right now it's exclusive to Kindle, but there may be more formats available in the future.
Part Two will be released on December 12, 2014, with Part Three coming a month later on January 12, 2015.
Enjoy, all, and thank you for loving James!
Kisses!
-Aylia